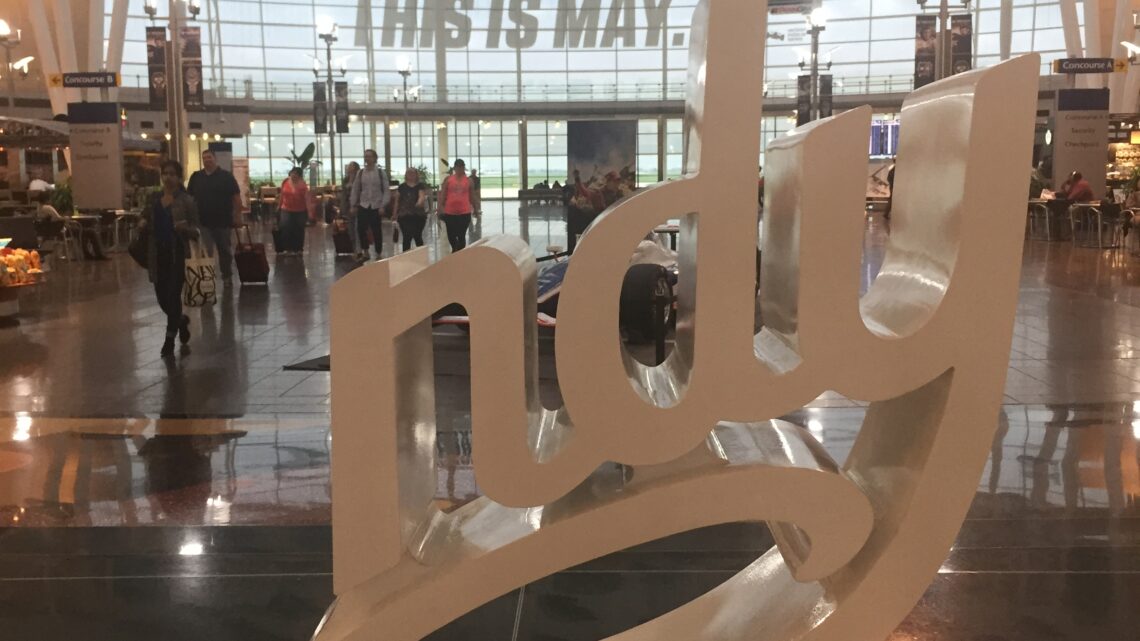 The Crossroads of America (#12)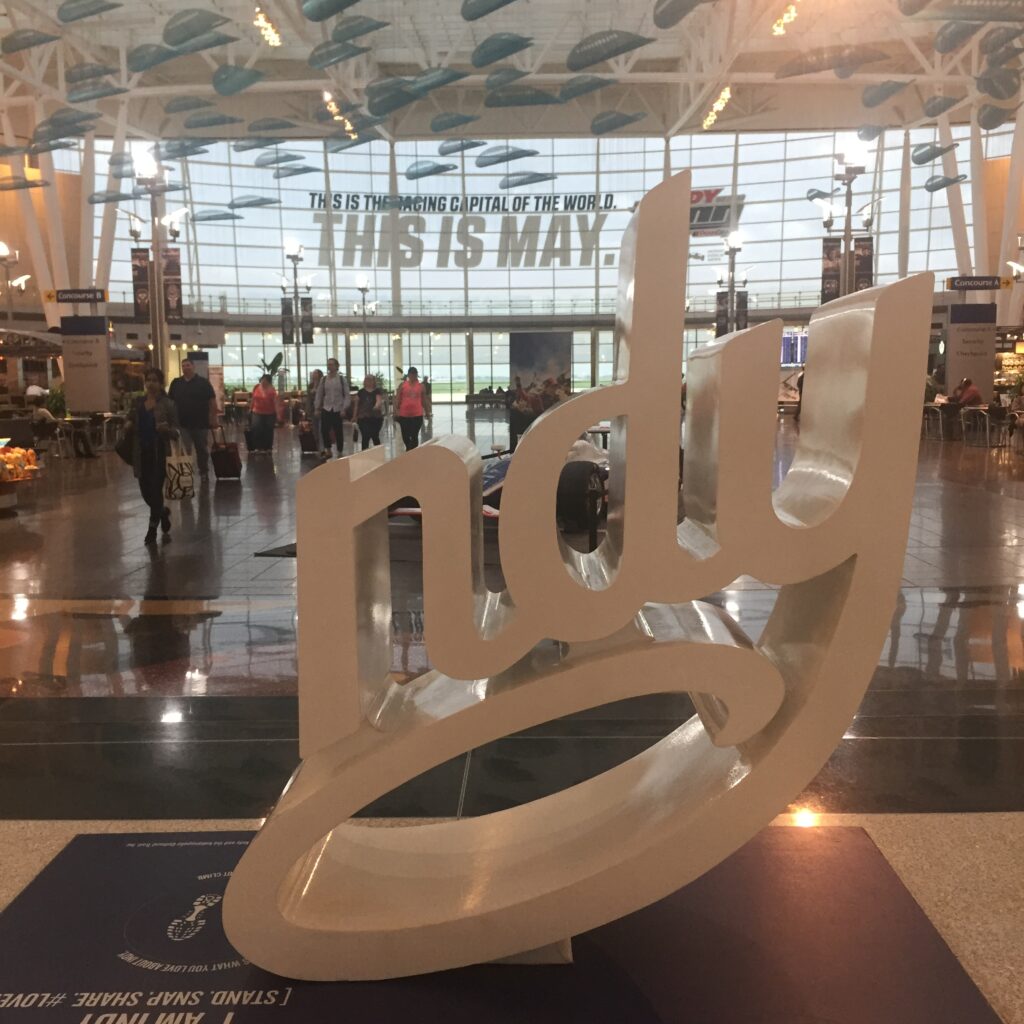 My first trip to Indiana was over 10 years ago for a Notre Dame/Penn State football game. We drove to South Bend from Chicago, watched the game and drove back. Needless to say, I didn't really see much of Indiana. This time, I came here for a half marathon, but planned on enjoying all Indianapolis had to offer.
I flew in late Thursday night, so I checked into my airbnb and got settled. The next morning I got up bright and early and started my day with November Project Indianapolis. The workout was, literally across the street from my airbnb, so I really had no excuse to #justshowup. It's always fun to visit other tribes and meet new people when you're in a 'foreign' city.
Bib pickup didn't open until 10am, so I took the rest of the morning to do some exploring. I started out at City Market to grab something for breakfast at the Twenty Two Juice booth. They make acai bowls, smoothies and fresh pressed juices. I wasn't overly impressed by the Market itself. It was very similar to Reading Terminal Market in Philly, but on a much smaller scale. I got there about an hour after they opened but most of the stalls were still closed, so maybe I didn't get the true experience.
I took my breakfast to go, and walked down to Monument Circle. I sat on the steps of the Soliders and Sailors Monument, eating breakfast, people watching and enjoying the view of this beautiful 284ft civil war monument. It's open to the public, but it didn't open until 10:30am, so I skipped climbing to the top.
I was still a little early for bib pickup so I took a short walk to Lucas Oil Stadium, home of the Indianapolis Colts. I'll preface this by saying that I'm an Eagles Fan, but as a football fan, I do think it's cool to visit other stadiums. They seem to idolize Peyton Manning here… I guess that's better than Eli.
I finally made my way to the race expo, which was larger than I expected. A lot of the usual vendors, but also some local stores, which I always enjoy. The race shirt was pretty nice though, so I didn't feel the need to buy another.
Before traveling I do a little research to find places I want to see or are recommended by friends, and there were a few places I wanted to check out that were a little farther outside of downtown.
Pure Eatery – 1043 Virginia Ave – A restaurant located in the Fountain Square neighborhood. I was a little skeptical when I walked in because I was literally the only person there, but it came recommended, so I gave it a shot. It did not disappoint. I ordered the black bean burger and it was probably one of the best 'homemade' veggie burgers I've ever had.
New Day Craft Cider – 1102 Prospect Street – After lunch, I made my way across the Square to New Day Craft Cider. I'm always happy to find local ciders when I travel. For just $8 I got a flight of 6 ciders/mead. They had a mix of dry and sweet options, so I tried a little of both. My favorite was the South Cider, slightly sweet without being too bitter. In addition to cider, they also had a ton of board games. You could definitely come here and spend the afternoon with friends, drinking and playing games. I didn't drink all that cider, I did have a race to run the next day!
Now to the main reason I came to Indianapolis, the Indy Mini. The race itself is an out an back from downtown, with a 2 1/2 mile loop in the middle that takes you around the Indianapolis Motor Speedway. This is by far the highlight. Despite the many spectators, you spend the first half of the race, excited to get to the speedway, and the second half riding the high of getting to run around the track. It is truly an amazing experience. When else would you ever get the chance to run the track of this famous motor speedway?
The Speedway is historically known as the "brickyard" because the track was once paved with bricks. Over the years they paved over the bricks with asphalt except for one small strip at the start/finish line. There is a tradition of "kissing the bricks" that started in 1996 after the winner of the Brickyard 400 walked to the finish line, knelt down and kissed the bricks to pay tribute to the history of the speedway. To follow in this tradition, they allow runners to get their chance to kiss the bricks. I was grateful that a reporter from the Indy Star captured my 'kiss' (Please note that my lips never ACTUALLY touched the ground…have you met me??)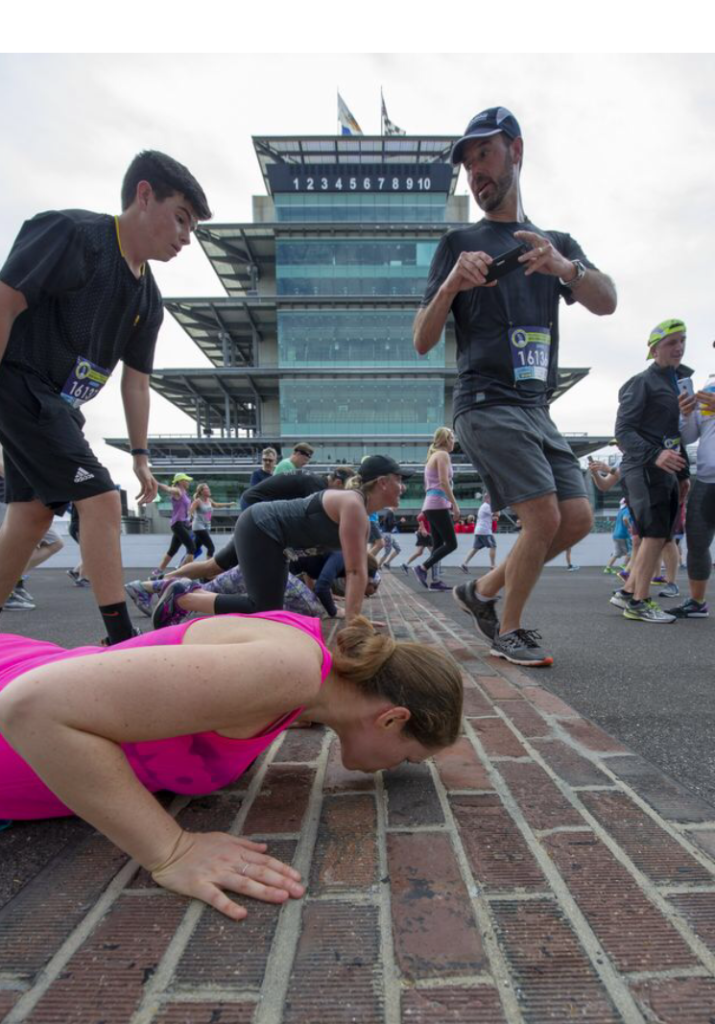 Before leaving town, I ventured over to the Mass Ave district, which was by far my favorite area. It's a small area about 6-7 blocks long, lined with cute little shops, art and tons of restaurants and bars.
Flying Cupcake – 423 Mass Ave – I found this bakery because they had an extensive list of Vegan cupcakes (like Vegan Chai) that I really wanted to try. I went there too late in the day, so there weren't many flavors left when I arrived. I ended up with a plain white cupcake with vanilla buttercream. It was ok, but quite boring. I would have like to try one of their exciting flavors, maybe next time.
Silver in the City – 434 Mass Ave – I LOVED this store. It had everything. Handmade Jewlery, quirky gifts, cards and unique housewares. A definite must on your visit.
Garden Table – 342 Mass Ave – Cute spot with indoor and outdoor seating. It was quite busy at Brunch/Lunch time, but I was able to get a seat at the bar. Their menu is amazing and it took me a long time to figure out what to order. I opted for the BLT smash, which was very unlike me, as I don't really eat meat. I didn't eat all the bacon, but the sandwich was delicious. In addition to great food, they also have multiple cold pressed juices, but I went with a Rhinegeist cider…I just ran a race, I deserved it.
Another tradition specific to the Indianapolis Motor Speedway is drinking a cold bottle of milk in Victory Lane. Back in 1933, Louis Meyer, asked for a cold glass of milk after finishing the race and a tradition was born. Our finishers medals were a nod to that tradition, and I love it. I'm not sure I'd visit Indianapolis again, but I give this race 5 out of 5 stars. There is a reason it's on so many "destination" race lists.