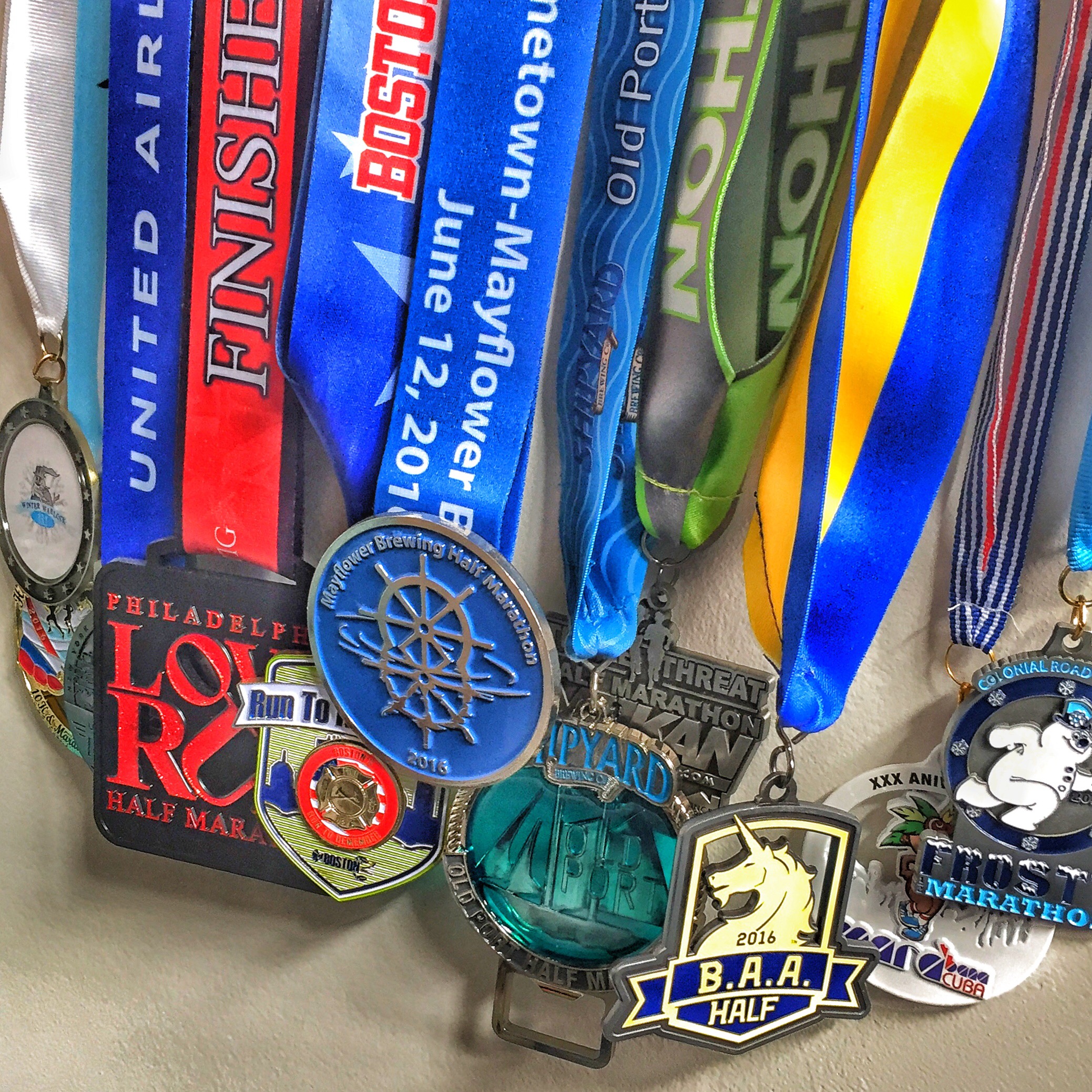 2016 Year in Review
Do you ever look back on the past and think "where did the time go?" As 2016 drew to a close I began to reflect on my year of "new beginnings" and to take stock in all that had happened in the last 365 days. I started 2016 unsure of where I was going or where I would end up. And I'm not going to lie, I was a little scared, but I was also very excited about all of the new possibilities. The year of MK, as my friends like to call it, was filled with so many new adventures, new relationships, new goals and one amazing trip to Cuba!
Some of you may remember that one of my goals for 2016 was to run a Half Marathon every month for an entire year. While I had fun trying new races and traveling to new cities, I will NEVER do this again!! I'm a colder weather runner, so the summer races nearly did me in. But if you are so inclined to try this challenge on your own, here is a run down of the highs and the lows of my 12 Halfs.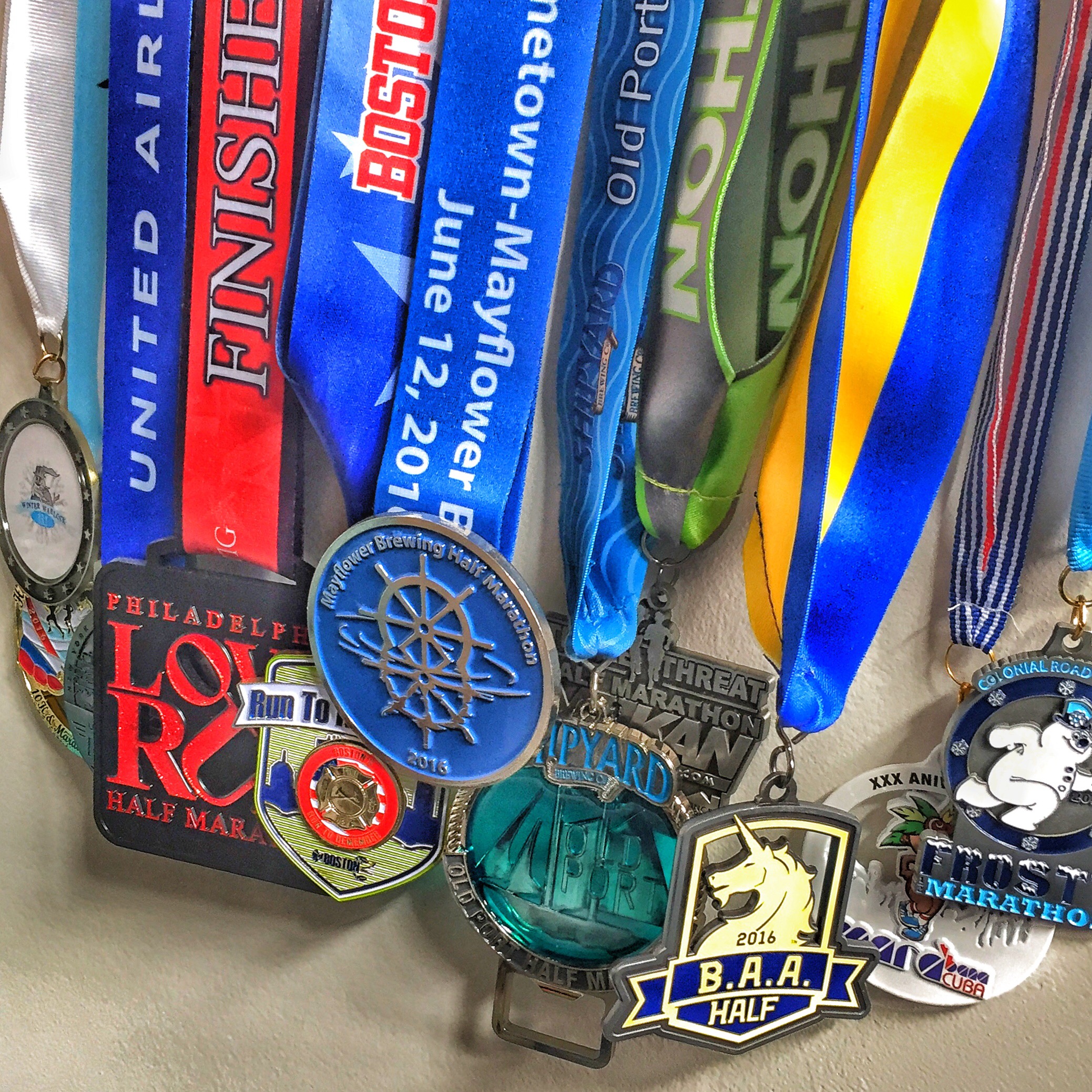 January – Winter Warlock, Plymouth MA: This might have been the most poorly organized race ever. Advertised as the most scenic wintertime course in New England…it was a dirt road through the woods that was only about 3ish miles long so there were A LOT of out and backs. They ran out of bibs, there was no water or food at the end and they didn't have enough medals so no one got them. It was not a great way to start the year of Halfs! (Half a Star)
February – Hyannis Half, Hyannis, MA: It was cold and windy, as to be expected on the cape in February, but I'd run this race again. Well organized, cool medal, long sleeve performance shirt and a great post race spread. (4 Stars)
March – NYC Half, NYC: This was the second time I've run this race. Despite also being very cold, it's a pretty cool course. It starts in Central Park, runs through Times Square and then along the west side highway. It's one of those races that every runner should do at least once. It's a little hilly in the first half, but if you are prepared it's no big deal. (4 stars)
April – LOVE Run Half, Philadelphia, PA: I thought April was supposed to be spring, but alas. It snowed the day before the race and was FRIGID the day of. I had run the Philadelphia Marathon before (and I'm also originally from the area) so I was expecting a nice flat corse. I'm pretty sure they designed the race around the only hills in all of Philly! However, the medal was AWESOME and they gave out Tastykake krimpets at the end, so all was forgiven! (5 stars…did I tell you they had Krimpets?)
May – Run to Remember, Boston, MA: One of my favorite race courses in Boston. It's a race run in tribute to the fallen law enforcement officers and first responders. It winds through the city, along the Charles and then back along the seaport. This year they had special medals where you got to choose a special magnetic token (police, firefighter or EMT) that fit into your medal. This race is kinda pricey, but I think it's worth it! (4 stars)
June – Mayflower Brewing Half, Plymouth, MA: Back to Plymouth to see if it could redeem itself (see January above). It had some scenic parts and I might have enjoyed them if I wasn't being burnt to a crisp by the blazing sun. This is the race where I began to question how I was going to make it through the summer. It was one of the worst halfs I've ever run. The medal was cool and we got a cool pint glass, but I don't think I'll be running in Plymouth any time soon. (3 stars)
July – Shipyard Old Port Half, Portland ME: Now this race was extremely disappointing, but not because of the race, but because it was pouring rain. I've heard such great things about this race and I'd imagine in nicer weather the course would be beautiful. They had an amazing post race party with free candy, pizza and beer. The medal was very Portland…made to look like sea glass. I might need to run this again just to get the true Portland experience. (4 stars)
August – Triple Threat, Rockport MA: Disclaimer, no one should EVER try to run 13.1 miles in August in Massachusetts. It might have been the hottest day EVER. The race wasn't scheduled to start until 9:15am which is WAY too late for a summer race in my opinion. Now this is one of those races where they do a 1 mile, 5K and a half marathon, and you can do all three because they have different start times (hence triple threat). The problem is that they won't start the half until the last 5K runner comes in…so we actually didn't start the race until 9:30-9:40. It's a gorgeous course that runs through downtown Rockport, along the coast, with great views of the iconic Motif #1…but never again. It was just way too hot! The medal isn't that great either. (3 stars)
September – Bird in Hand Half, Lancaster PA: BEST RACE EVER!!!! This was by far my favorite race. I've always been obsessed with the Amish, so this experience was amazing. The race is run by the Amish and all the proceeds go to the volunteer fire company. All the water stops were run by local Amish and Mennonite families. Little kids at the end of their driveways in their bonnets and suspenders handing out water and Gatorade. And the views…OMG. The valley of no wires was spectacular! The only thing you have to watch out for are the road apples (aka horse poop!) The medal is a REAL homemade horse shoe AND its given to you by an Amish child! The post race party is a full on bbq, like a community picnic, free for the runners and their families. I may or may not have eaten my body weight in whoopie pies, but they were delicious. If there is one race to put on your bucket list, this is the one!! (10 stars)
October – B.A.A. Half, Boston MA: I've run this race multiple times and every time I run it I say I'm never doing it again…and this time I mean it. Its just not an exciting course and add in the fact that it was torrential POURING rain (which I am aware the race directors can't control).The course marshals trying to direct us around puddles when we were already soaked seemed utterly ridiculous. Also the medal is the same boring unicorn medal every year. Honestly, I really only did this race to get my Flava Flav medley medal. (3 stars)
November – Havana Half, Havana, Cuba: I was lucky enough to take an 11 day trip to Cuba which ended with the half marathon. The trip itself was amazing (more to come in a later post), but the race itself, not so great. We went into it, not to race, but to enjoy the experience. I mean, when are you ever going to have the opportunity as an American to run through the streets of Cuba with the locals? I'm not sure Cuba was ready for us. There were only 4 port a potties total on the entire course and they didn't have water. We actually had to stop at a Bodega and buy water mid-race. Along the course we had several Cubans ask for our sneakers and our running clothes, which is apparently common. We also got yelled at by a Cuban solider while trying to take a selfie in Revolution Square. These were definitely the moments when we really felt like we were in a communist country. However, the people were amazing and friendly and very welcoming to Americans. (2 stars for the race, 5 stars for the experience)
December – Frosty Half, Raynham, MA: This may have been the coldest race of the year, 9 degrees at the start. Not particularly scenic but I ran with my friends Lauren and Amanda, so it made the time go by a little quicker. We got a winter hat instead of a shirt, which is fine by me and the medal was frosty the snowman!! The post race food was top-notch. I always find it hard to find anything to eat after a race but they had a parfait bar!! Greek yogurt, granola, fresh fruit…I could have stayed there all day. It was probably a good hour before I could feel my fingers again, but I was finally done my 12 Half is 12 months, so I didn't really care. Mission Accomplished! (4 stars)
A few days after the Frosty race, some friends asked what next years goal would be. The answer, at the time, was definitely not 12 more halfs! Then just 10 short days later I got a Boston Marathon bib from The Last Call Foundation!!! I had been dreaming about this bib for about a year. I had set my sights on Boston 2017 and knew that I wanted to run for Last Call. The Foundation was started in honor of fallen firefighter Michael Kennedy and Lt Edward Walsh of the Boston Fire Department. It's mission is to provide funding, education and research to advance the safety needs of the Boston firefighting community. My "little" brother is a firefighter, so this is a charity that is very close to my heart. I've added my fundraising link below if you'd like to donate to my cause.
Not that running a marathon isn't a lofty goal (anyone who has run and trained for one knows that it takes a lot of work and a lot of dedication) but I wanted another goal for 2017. Something that I haven't done before. Something that may be a little further out of my reach. I've tried for the past 2 years to run the year in miles i.e. 2,016 miles in 2016. I've only ever made it half way. So this year I'm setting my sights on 2,017 miles!! It's going to be a challenge as I'm already slightly behind my 5.5 avg miles per day quota, but now that I've put it out on the interwebs, I kinda have to do it. 🙂
~Every Firefighter is a hero everyday
https://www.crowdrise.com/Lastcallfoundationboston2017/fundraiser/meagankelly