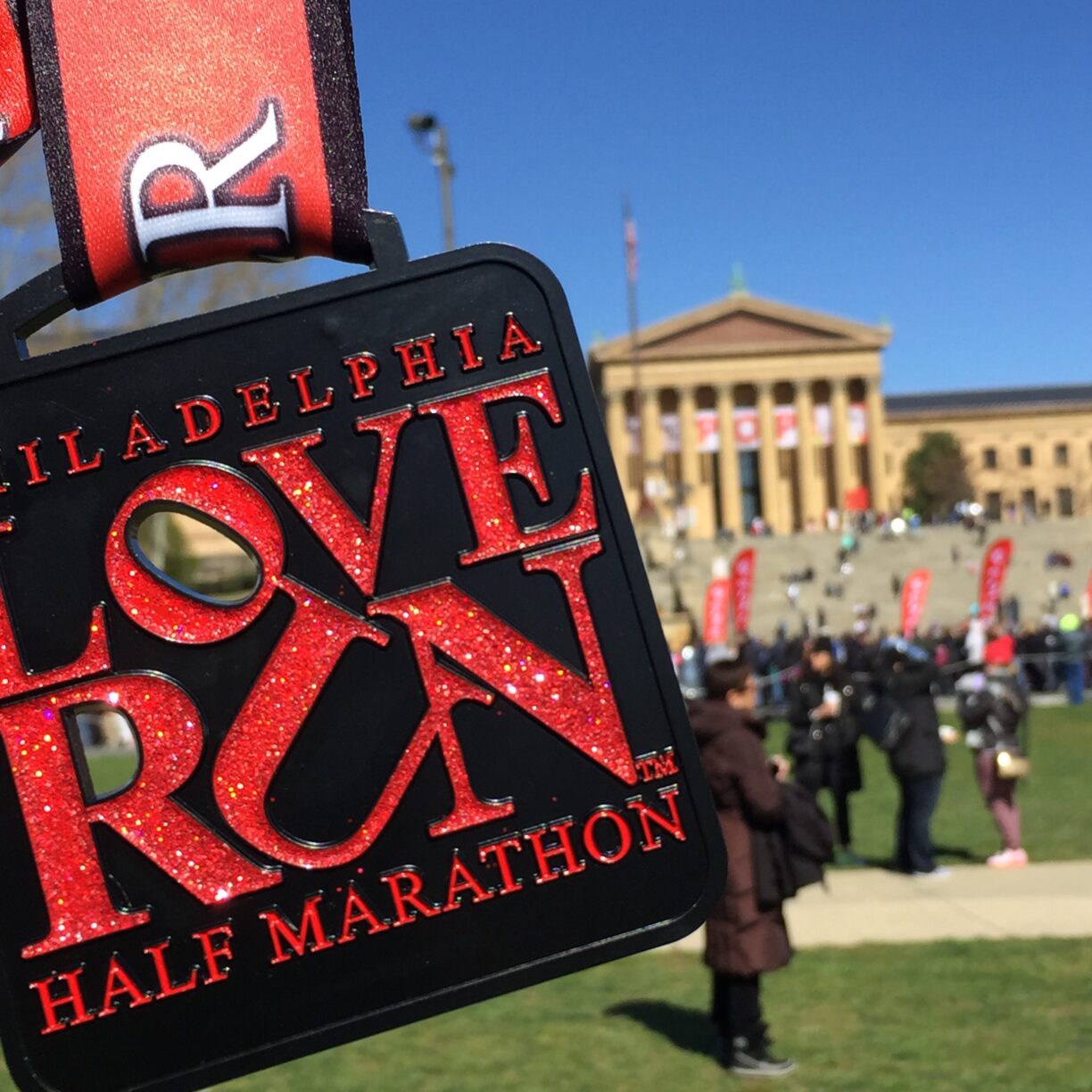 Why do I run?
Why do I run? Oddly enough, no one has really asked me that question until recently. And even though I've been running for almost 17 years, I don't think I've ever really thought about why I do it. Running probably started as a way to lose weight and stay fit and then slowly morphed over the years into something I just love (and sometimes hate) to do. I dabbled in the 5K/10K world for a long time before finally taking the leap into marathons in 2010. Philadelphia, the home of my beloved Eagles, was my first full! I grew up in South Jersey, so it was, in my mind, the perfect place to run my first marathon. The course was great, and mostly flat, the spectators were amazing and the weather was perfect. Shortly after finishing, I vowed to never run again…and then 2 weeks later I signed up for Chicago. That's kind of how it goes if you're a runner. You say you're never doing THAT again, and then you quickly forget the pain and suddenly you're signed up for another.
Fast forward to Chicago. It was 84 degrees (in October), my i-pod stopped working around mile 10, and I hit the wall before mile 13. That was the day I officially broke up with the marathon, and not like the fake "I'm never doing that again" thing, but for real!! Why do people do this?? Running is awful! (This is the "sometimes hate" part of the love/hate relationship)
Then on April 15, 2013, as I stood near the Boston Marathon finish line waiting for a friend to finish, my life and my running career changed forever! I don't talk about that day much, in terms of what happened to me, or what being there, in that moment, was like, but I do talk about how much it changed me. In the weeks that followed, I knew that the only way to heal was to take back that finish line, take back what was stolen from so many, take back my city. Training for Boston was nothing like the other marathons I'd run. It became less about staying physically healthy and more about remaining mentally healthy. I fell in love with running again!
Shortly after running Boston, my Dad was diagnosed with stage 4 colon cancer. At the time, I was in the process of training for the Marine Corps Marathon. And when I say running saved me, I'm not kidding. Running was my respite, my outlet, it's what got me through that last month of his life. I ran Marine Corps 2 weeks after he died and it was the greatest gift I could have ever given myself. An outlet for grief but also a way to stay forever connected to him.
At this point I've run 7 marathons, and I can't say I'm done with the full distance yet, but I definitely need a break. While I still have that goal to break 4 hours, my newer goal is to run 50 half marathons in all 50 states. Not only do I get to run, but I also get to do one of my other favorite things…travel! Throughout my journey across the United States, I'll be sharing not only my race experiences, but also some of the great places I've visited. I'm about to embark on my 16th state, and I look forward to sharing my travel adventures with you!