Where it all began…the first 5 states.
While I'm still digesting my Nashville weekend (both literally and figuratively), I thought I'd bring you the first 5 states on my journey. As I mentioned before, I only recently decided to do this #50halfsin50states thing, so some of the states were completed way before I had this goal. In fact, I've run multiple races in some of these states, because I've lived in or near them. This list is a compilation of my favorite races in my first 5 states (not necessarily the first race I've done in each state).
1. New York: NYC Half 2015. I've run this race twice. It's a bit pricey, but well worth the cost. It's a great way to see the whole city on foot. Starting in Central Park, winding through Times Square over to the West Side Highway all the way down to the finish area near Wall Street. After living in NY for 5 years, you normally wouldn't catch me dead in Times Square, but it's pretty cool to run through while everyone is cheering you on. Also, even if you don't like running, visiting NYC is always a great excuse to grab a delicious slice of the best pizza in the world!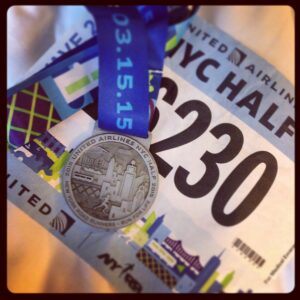 2. Pennslyvania: Bird in Hand Half 2016. I've written about this race before. I've also run this one twice. It's literally my favorite race of all time! The race starts with the launching of more than a dozen hot air balloons, followed by the horse and buggy pace "car". You get to run through farms, with corn stalks as far as the eye can see. Then winding along the country side through the famous land of no wires. Lining the course are Amish families, both adults and children, who are there to spectate and provide water for the runners. The best part, the homemade horseshoe medal! I recommend this race to anyone who likes to run. It's truly an amazing experience and all the proceeds go to the Bird in Hand Fire Department.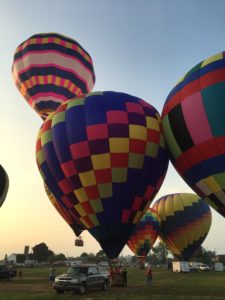 3. Illinois: Chicago Marathon 2011. So this was technically a full Marathon, but I'm counting it because well… because I can! As I mentioned in my last post, this was not the greatest experience I've ever had due to the weather, but I still love Chicago. I actually wouldn't mind doing this race again at some point as a do-over. The crowd support is amazing and its flat (except for that f$@&ing man made hill at the finish)…plus Deep Dish!!
4. Virginia: Marine Corps Marathon 2014. This race feels like home for me. A place where I feel like I can hang out with my Dad for 26.2 miles. Marathons aren't easy, and this one is no different in that regard, but this race in particular has so much more meaning for me than just a race. I ran this race for the first time in 2014, 2 weeks after I lost my Dad, and again in 2015 and 2018. What can I say, the course runs through the heart of DC, is lined by marines and at the end you get your very own eagle, globe and anchor.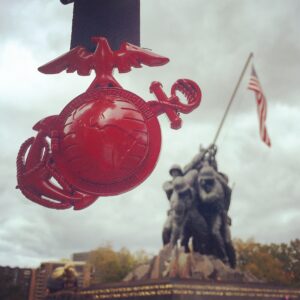 5. Massachusetts: Run to Remember Half 2013. Boston has been my home for almost 12 years, so I've run quite a few half marathons here. This race in particular is special for many reasons. First, it's the only one that runs through the city, along the Charles River, with views of that famous Boston skyline. Second, the first time I ran it, it was only a month after the Boston Marathon Bombing and it made this city feel alive again for the first time in weeks! A mile of the race course is lined with cops from all the surrounding towns, lights flashing, giving out high-fives. That year, there was not a dry eye in the house! The following year I broke sub-2 for the first time. I'd been working so long for that sub-2, so to get it on my home turf was something special. This is also a pricey race, but it benefits all local first responders, so the money goes to a great cause.