On the road again
As I embark on State 18 and 19, I wanted to take a brief look back at my favorite (or only) races in States 6-10.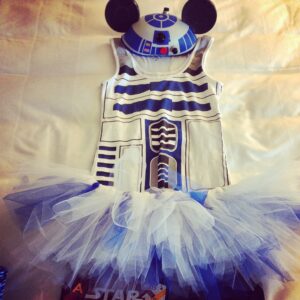 6. California: Star Wars Half 2015. Most people who know me, know that I'm not a Disney person AT ALL, but back in 2015 I was convinced to run the Star Wars Half in Disney Land. I honestly don't really get the hype of Disney races. You pay an exorbitant amount of money to run through the park for about a mile, but then the rest of the race is through the streets of downtown Anaheim. There were a few characters in the beginning to take pictures with but at that point its so dark, you can't even really see them anyway. Maybe Disney races are better in Disney World, but unless you are giving me a park pass with my entry then it's not worth the money in my opinion.
7. Maine: Millinocket Half 2017. I've run a couple races in Maine, but this was by far my favorite. Its a free race in a small town in Northern Maine. The race was started to help bring money to a struggling mill town. The only requirement for this race is that you come and support the local businesses in the area. I ran it in its 3rd year where it had grown from about 50 runners to 1000 runners. It was one of the most humbling race experiences I've ever had. The spectators/locals were amazing, standing outside for hours in the freezing cold giving out water and hot soup. There are no official water stops, so these people are standing out there out of the kindness of their hearts. When I finished, I was waiting for friends running the full marathon, and an older gentleman invited me and other runners into his home to sit by the fire and get warm, while he fed us hot cider and cookies. This is obviously a no frills race, but if you wanted a medal you could buy one of the handmade medals from a local shop in town. I would definitely run this race again!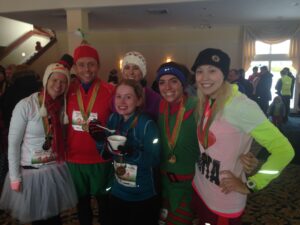 8. New Hampshire: Jingle Bell Half 2013. This was by far, the coldest race I ever ran. It was -2 degrees, and I distinctly remember not being able to feel my fingers until we got back to Boston. The water stops were basically useless as all the cups had frozen solid. It wasn't my favorite race, but it was definitely the most memorable! My friends and I still talk about how cold it was! I ran this race again a couple years later, where it was much, much warmer, so I was able to enjoy the scenery. I think the race has since moved to a different location.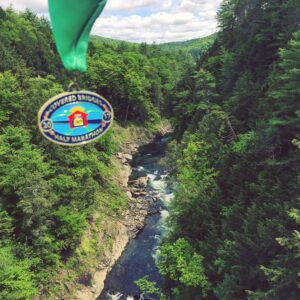 9. Vermont: Covered Bridges Half 2017. This was the most gorgeous race I've run in New England. It was one of those "rolling hills" courses, but most of the time I was so mesmerized by the views that I barely noticed. The picture above is Quechee Gorge, one of my favorite places in Vermont! This race usually sells out in minutes, so I know I'm not the only one that loves it.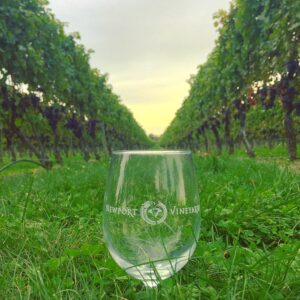 10. Rhode Island: Newport Half 2017. Note to self: Don't spend the day at the vineyards before running a half marathon! It seemed like a great plan before hand, spend the weekend in Newport, visit some mansions, run a half marathon. Our travels however, led us to Newport Vineyards, and the rest, as they say, is history. I may have been a little hung over and it was humid as all get out, but I did it, and I learned never to do that again! I can't really remember if it was hilly or not, but most of it was along the water so the views were quite beautiful. I would recommend this half, but I would save the trip to the winery for after the race!
Next Stop: Tampa, Florida